Estimated reading time: 10 minutes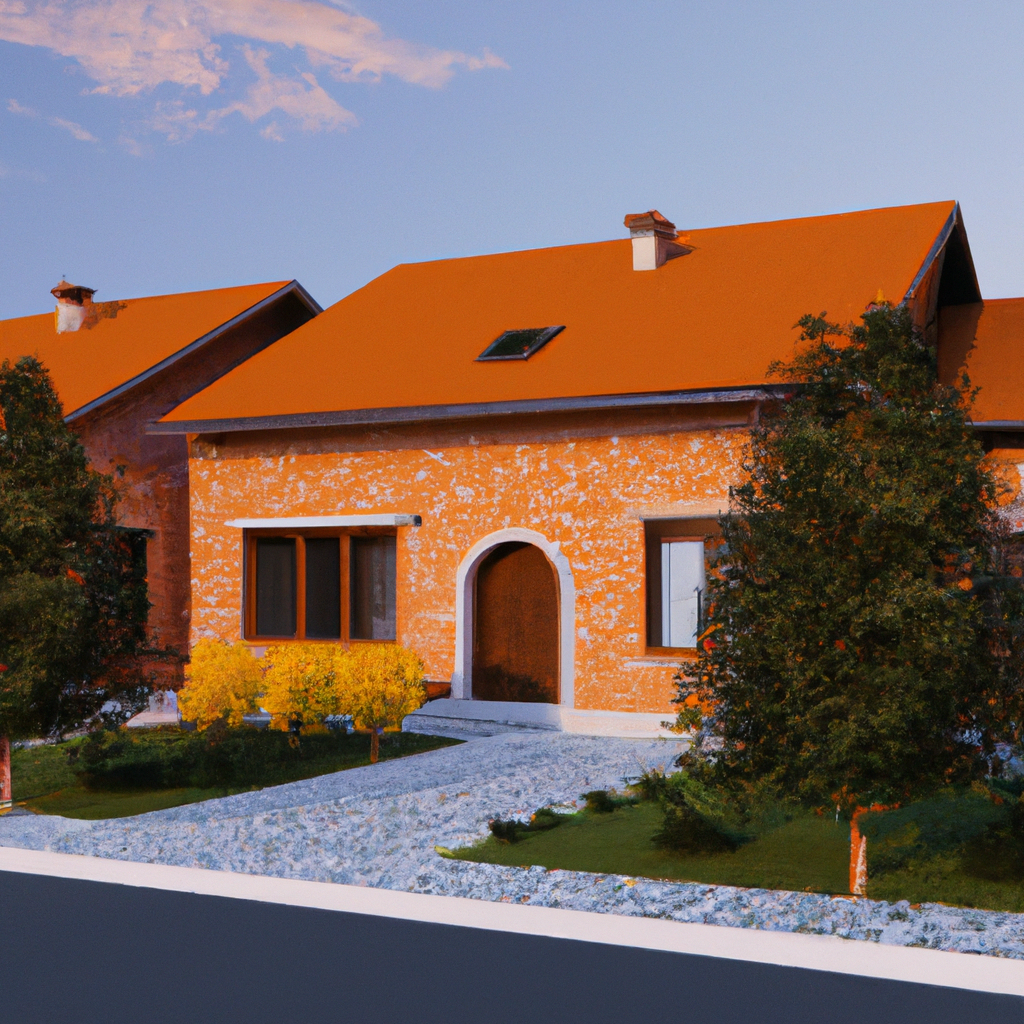 Interested in becoming a real estate photographer? Before you start snapping away, it's important to understand the basics of this creative and lucrative field. In this blog, we'll be breaking down the essential facts about real estate photography – from equipment needs to final product expectations. So grab your camera and let's dive into the world of real estate photography!
What is Real Estate Photography?

Real estate photography is a specialized form of photography that involves capturing and presenting still images of properties for sale, lease or rent in an attractive manner. For each shot, the photographer considers composition, lighting and other technical aspects to produce a quality image that accurately portrays the property and its features. By working with agents, brokers and homeowners to showcase houses for sale via imagery, real estate photographers can help boost sales or rentals.

Real estate photographers not only take photographs; they often provide clients with a range of services such as virtual tours, floor plan design, 3D renders and interactive visualizations. With such an array of techniques available to help agents show off their listings in the best possible light, it is no wonder that real estate photography has become one of the most sought-after services among property professionals.
Benefits of Real Estate Photography

For potential home buyers, online listings with high-quality images of a property can provide an immediate connection to the place. By providing prospective buyers a chance to view professionally photographed images, you can greatly influence the interest in the property and reduce and/or eliminate unnecessary showings.

Real estate photography can significantly enhance a good real estate listing by creating better visual impact. Quality images are essential for real estate agents to attract more potential buyers and drive up the market value of a listing. When done properly, professional images will make your properties stand out from competition and leave deeper impressions on homebuyers.

Additionally, having professional photos taken adds credibility to your listings as they will capture higher-definition details that help homebuyers feel like they're inside the property with their own tour guide. In addition, having quality photographs taken allows agents to include those pictures in other forms of advertising (e-mail campaigns, blog posts, websites). This then helps extend your property's exposure without requiring additional investments in marketing or advertising services.
Tips for Taking Professional Real Estate Photos

Whether you're new to real estate photography or a seasoned pro, having the right technique and equipment can make a huge difference in your results. Professional photos don't have to be difficult to take, but they do require some specific skills and methods. For great real estate photos you should:

• Use a good quality camera – A professional DSLR camera provides higher resolution and better light control than other types of cameras. Try using a wide angle lens with a tripod for sharper images with less blurriness.

• Utilize the right lighting – Natural light is the best source of light for most real estate photos but in some situations you may need to use artificial lighting. If you are shooting indoors, try using off-camera flashes for optimum illumination for professional looking shots.

• Pay attention to composition – Be aware of how furniture and other objects within the room are arranged before taking your shots. Weather arranging a room's furniture before shooting or positioning yourself so as not to include unsightly items in the frame, by taking care of composition details you can ensure that your final photo looks as professional as possible.

• Check your settings – Read through all of your camera settings before beginning each shoot, including focus settings, lens speed and white balance adjustments if needed. Additionally make sure that sharpness values and color saturation are configured correctly for each shot so that everything comes out looking sharp and vibrant when finished.

• Choose your angles carefully – Be mindful of where the sun is located compared to any windows or doors within the room when deciding what angle to take each shot from. Strategic placement of yourself can greatly enhance even a standard view from any location within the space

Following these tips will help you create high-quality real estate photography every time!
How to Use Real Estate Photography to Increase Home Value

Real estate photography is a powerful tool for home sellers and agents looking to generate interest in their listings and increase the market value of their homes. Professional real estate photography allows potential buyers to get an accurate and comprehensive view of a listing's features as well as to gain an emotional connection with the property. By using quality photographs, home sellers can create more impactful property marketing campaigns, compelling prospective buyers to take action.

Professional real estate photos should showcase the primary features and rooms of a listing in the most attractive light, making sure to present all aspects of the property in an appealing manner. Photos should include shots from unique angles or perspectives that bring out particular characteristics that may otherwise go unnoticed. Incorporating exterior views, spaces with natural lighting, or any other unique architectural elements can draw viewers deeper into your listing's story and catalyze real interest from buyers.

High resolution real estate photos are especially important when selling online via digital platforms like Zillow, Trulia or listings sites for national brokerages like Re/Max or Compass Real Estate. In addition, including virtual tours on these platforms offers more potential buyers an opportunity to experience thinking if they were there in person without actually setting foot inside the property before making a purchase decision. Taking proper steps with photo management can ensure that your photos remain safe and secure during your transaction period as well as protect against any copyright infringement issues after you've sold it.
How to Edit Real Estate Photos

Editing real estate photos is an important part of presenting a property to potential buyers. It should not be the only step in the process, but it can give your images a professional edge. Editing photos properly can help make them more visually appealing and attract more potential buyers to the listing.

Before you start with photo editing, there are a few steps you should take to ensure that your images look their best. First, make sure that the images you are editing were taken correctly in the first place. Make sure you've avoided harsh shadows, that angles and lines are straight, and that objects appear magnified correctly for a natural look. These basic photography tips will help you create great-looking images which need minimal editing later on.

Once your shots look good as-is, you can begin editing them for maximum impact. Every image editor includes a variety of tools to use as desired – from changing exposure settings (such as brightness and contrast) to cropping or resizing images, or even adding special effects like vignettes and color filters. These tools allow you to bring out the best elements of each shot while minimizing distractions in the background or foreground of an image. Just remember not to overdo it – real estate photography should maintain an accurate portrayal of what prospective buyers will be seeing when they visit a property in person!
Common Mistakes to Avoid in Real Estate Photography

There are some common mistakes to be aware of when it comes to real estate photography. Taking quality photographs of a home is an art form and small missteps can cause big problems in the final images. Here are some things to keep in mind to ensure the best results:

•Make sure the camera has a high enough resolution—lower resolution cameras can create blurry images
•Avoid using wide angle lenses as they can distort proportions and make rooms appear larger than they are
•Pay attention to the lighting—too much light can cause overexposure, resulting in bright images with no detail, while too little light will produce darkness and shadows that obscure features
•Be aware of lens flares by shooting away from windows or using a flash-diffuser
•Avoid having glare on surfaces such as glass or metal by using a polarizing lens
•Angle furniture strategically so that key pieces look more attractive
•Crop out any unwanted distractions such as clutter or dodgy décor
•Take detailed shots of standout features to highlight the property's unique characteristics
Equipment Needed for Real Estate Photography

Real estate photography requires special attention to detail and the right equipment. In this guide, we'll explain all the equipment you need to capture professional-quality photos, and provide some tips on how to get started.

Camera
The most important part of any real estate photography set-up is the camera. You should go for a DSLR or mirrorless camera with a wide angle lens for shooting larger spaces, such as interiors. It's also best to use a tripod so you don't have to worry about shaky hands or making sure your shots are level.

Lenses
A wide-angle lens is essential for taking shots of larger spaces such as living rooms, dining rooms, foyers, and other common rooms in a home or commercial property. This type of lens helps capture more of each space in one shot so potential buyers have an idea of the total square footage they're looking at. Additionally, if your camera allows it, you may want to invest in various specialty lenses designed specifically for real estate photography—these can really help make your photos stand out from the competition!

External Lighting
Lighting plays a major role in capturing quality images that show off the character of each space. You must consider natural lighting when positioning your subjects and tripod during shooting—but don't forget that external lighting is also important when taking shots indoors! Investing in external lighting kits can help ensure your images turn out perfectly balanced even in low light settings.

Editing Software
Once you're done shooting it's time to edit your photos before presenting them online or uploading them into virtual tour systems like Matterport 3D. To do this effectively you'll need some powerful editing software such as Adobe Photoshop or Lightroom Classic that allow for color correction and image manipulation on an individual level. Professional photographers with years of experience behind them often suggest Lightroom because it makes their lives easier and provides superior results when compared with free apps like GIMP or Picasa.
The Future of Real Estate Photography

Real estate photography has come a long way in recent years. From the days of shooting on film and limited digital options, to today's cutting edge imaging technologies, the industry is constantly evolving.

The introduction of digital cameras with high megapixel counts and sophisticated software systems means that agents and brokers can capture stunning images that showcase their properties in unprecedented detail and resolution. Professional drone photography is becoming increasingly popular as it gives viewers an up-close aerobatic view, as well as offering an excellent bird's eye view of entire buildings or landscapes. 360-degree virtual tours are being used to create truly immersive buyer experiences, with full interactivity through linked audio and videos.

The use of enhanced listing data is also growing, which makes it possible to showcase a property's specific amenities — such as nearby parks, schools or access to transportation — that can be put into the context of its location more effectively than ever before. Alongside imaging technology advances comes new laws, such as registration requirements for REALTORS® using drones on commercial projects; rules must be carefully followed by professionals at all times to avoid violations that could incur serious penalties.

Looking forward, real estate imagery will continue to grow in complexity and become invaluable for agents seeking game-changing competitive advantage in an ever crowded marketplace.
latest post
related link