Estimated reading time: 12 minutes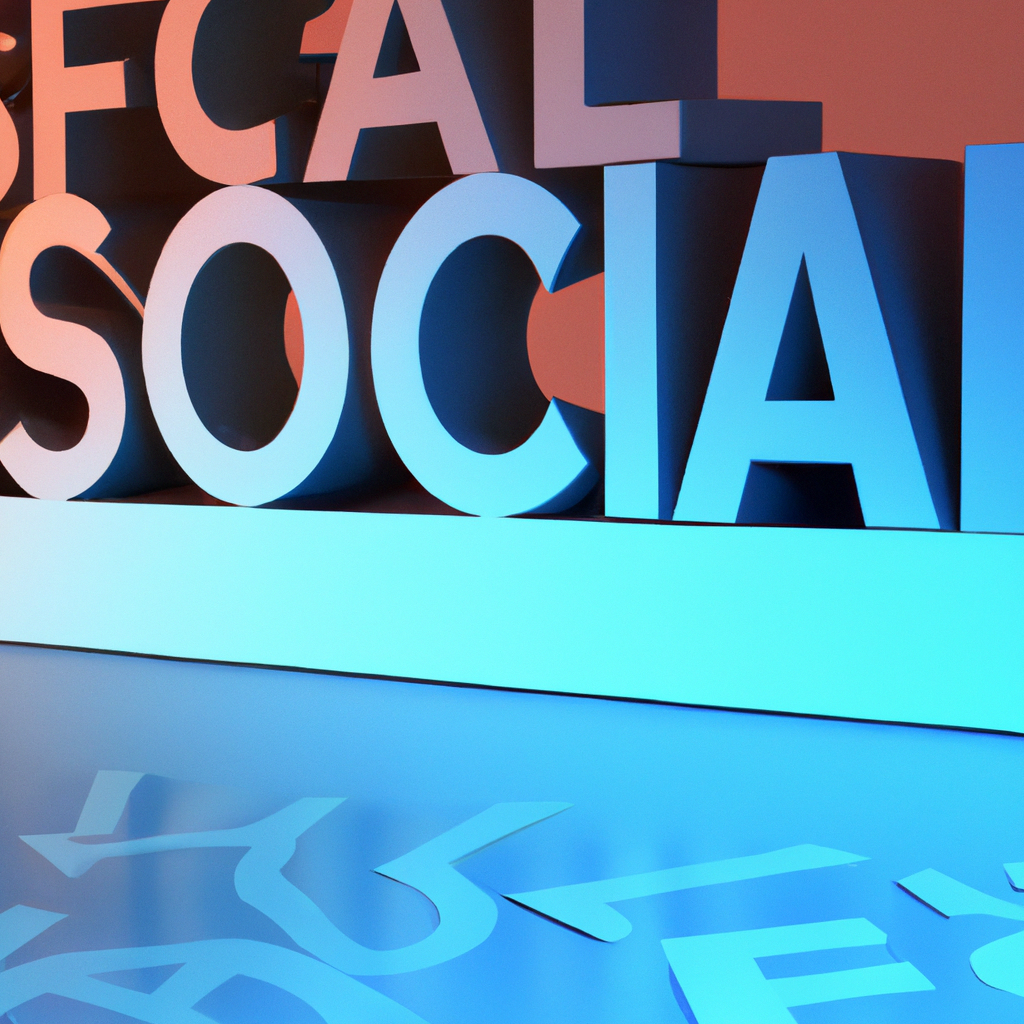 Are you a photographer looking to make a name for yourself online? If so, you may be wondering which social media platform offers the best opportunity to showcase your work. In this blog post, we'll explore what social media platforms are the best for photographers like you and the pros and cons of each one. Read on to discover which network suits your needs best!
Introduction

Social media has become an increasingly important part of modern life, providing a platform to share news, thoughts and stories – as well as photos and videos. For photographers looking to showcase their work, the right choice of platform can make all the difference in terms of reach and engagement.

Although all social networks will allow you to upload your images and get noticed by potential clients, some are more suitable than others for different projects. With consideration for all the options available, this guide will help you determine which social media platform is best suited for your photography goals.
Benefits of Social Media for Photographers

Social media is an invaluable marketing and networking tool for photographers, allowing them to connect with potential customers, build relationships with other photographers in their industry and maintain a strong presence in the coastal market. The right platform will depend on the photographer's target audience and goals; however, there are several potential social media benefits that many professionals in the industry can take advantage of.

One of the main benefits of social media for photographers is increased visibility. Social media platforms provide a powerful way to showcase portfolios, share stories and advertise services. Photographers can also target their desired audience using targeted advertising and strategic content plans. This allows them to focus on the people who are more likely to book work or become repeat clients.

In addition to showcasing portfolios, social media provides photographers with a platform to network effectively with other professionals in their field. Professional networks such as LinkedIn provide an excellent opportunity for independent artists to make connections with agents, galleries and other businesses as well as prospective clients. Through participating in relevant conversation topics and engaging discussions, photographers can build relationships which lead to potential business opportunities or collaborations with others within their industry.

Finally, social media is beneficial because it allows photographers to stay engaged with both existing customers and possible leads by sharing updates regularly on favorite features or new projects they are working on. As your following grows, it's important to interact through comments and messages as this signals that you're engaged in ongoing conversations that have been started by customers or potential customers alike – which shows genuine interest rather than self-promotion.
Popular Social Media Platforms for Photographers

Today, social media is one of the most powerful tools for photographers to market their work, reach a larger audience and get noticed in the industry. With so many different platforms available, it can be difficult to choose which one is best suited for your photography business goals. Here are a few of the most popular options:

Facebook: Facebook is an excellent platform for photographers as it allows them to showcase their images with captions and stories, generate leads, increase visibility and build brand loyalty. It also provides tools like hashtags and images that can help your content reach more people.

Instagram: Instagram has become one of the most important visual marketing tools for photographers looking to showcase their work and attract new clients or customers. It's also great for connecting with other top photographers in the industry, creating relationships with influencers or publications, creating ads and driving traffic to your website or blog.

Twitter: Twitter may not be as 'visual' as some other platforms but it can still be very powerful for photographers to share short statements about their work or recent projects and join conversations about topics related to photography. You can also use Twitter Ads to target specific audiences with tailored messages according to age group and location.

Pinterest: Pinterest is an effective platform if you're looking to show off more than just photographs as pins on this site allow room for more creativity no matter what your niche is–perfect if you need somewhere visually appealing yet interactive like portfolios showcasing events or weddings you've photographed. Additionally, Pins are indexed by search engines making it easier for Pinterest users to find your work quickly!

YouTube: YouTube is a perfect way to establish authority in the photographer world by sharing instructional videos that teach photography basics such as lighting techniques or setting up photoshoots, answering FAQs related-to photography questions like equipment setup etc., providing behind-the-scenes look into photoshoots you've taken part in or even featuring interviews with world-renowned professional photographers!
Tips for Effective Social Media Use for Photographers

Photographers are always looking for ways to stay competitive and professional on social media. When used correctly, it can help you grow your business and build connections with prospective clients. That being said, it's important to approach social media use wisely in order to create a meaningful presence. To make sure you get the most out of your efforts, keep these tips in mind when using social media as a photographer.

Research Your Audience:
In order to be successful on social media platforms such as Instagram, Twitter, and Facebook, you need to understand who your target audience is and what type of content resonates with them best. Spend some time researching what their likes and dislikes are in terms of content types (photography, video), as well as engaging which platforms they're already active on. Once you know who your ideal viewer is – start planning content accordingly!

Create Quality Content:
Content should always emphasize quality over quantity; a polished portfolio is key! Be sure that the photos you post showcase the best work from all your shoots while also highlighting your artistic vision. When captioning images, use concise yet descriptive language that conveys what the photo is about without being too long-winded or repetitive.

Engage With Audience:
No matter how great the photos or captions are, it won't do much good if they don't engage people! Interacting with followers gives them an opportunity to get to know you better and form long-term relationships that could translate into business opportunities down the line. Engage with comments on posts – answer questions (politely!), thank commenters for taking an interest in your work or style – be responsive!

SEO Optimization:
Make sure that each post contains relevant keywords in hashtags for SEO optimization purposes – this will make more users will find your account organically when searching those terms! On sites like Instagram that limit hashtags per post — Research popular phases related to photography so more potential customers can discover you easily than just relying on an individual hashtag like "#portraitphotography" Use alternate terminology (if possible) such as "adult portrait sessions" instead of just "headshots"

Networking Opportunities: Last but not least – take advantage of networking opportunities available through different platforms such as Twitter chats or Hashtags related events where photographers connect digitally! Building relationships with other creatives or businesses can help boost awareness — around yours while allowing exchange knowledge& ideas between yourself & other creatives Working together can benefit everyone involved by leading potential customers towards one another's services through shared promotions & creating engaging collaborations!
Pros and Cons of Different Social Media Platforms for Photographers

Photography is a visual art form and social media is the perfect platform to showcase it. There are many different social media platforms available today, each offering their own distinct benefits and drawbacks for photographers. It's important to consider all of these pros and cons when choosing which social media platform is best for your photography business.

Facebook: Facebook is a great platform for sharing interesting photos with friends, family, and fans alike. It allows you to create pages where people can post comments, share photos, and even leave reviews of your work. The downside is that Facebook has become overloaded with spammy posts and self-promotion so it may not result in significant leads or sales opportunities.

Instagram: Instagram is quickly becoming the go-to social media site for photographers due to its ease of use and powerful reach. Its visually engaging format works perfectly as a portfolio builder – making it easy to show off your work in artistic ways that can draw new viewers in droves! On the downside, Instagram doesn't have many tools for marketing your photos beyond organic reach; there are few opportunities for paid advertising or promotion through sponsored posts as well.

Twitter: Twitter has proven especially useful for photographers who use its 140-character limit to make creative statements about their work that link back to their website or blog page. Many find success on this platform because they are able to reach out to other content creators who they can collaborate with – increasing visibility through retweets! However, it's difficult to grow an audience on Twitter without staying very active in posting content regularly.

Pinterest: Pinterest offers great potential opportunities for growth because its visual pin board format makes sharing images very easy — right off the bat! People can 'pin' stories they like or bookmark photographs they want to save – instantly driving more traffic back toward your site/blog page! Unfortunately: many users are still sluggish on this site so gaining traction can take some patient trial-and-error efforts.

How to Leverage Social Media for Photographic Success

Social media is a powerful tool for photographers. It allows you to reach a wide audience, build relationships with other professionals and even help to boost your client base. However, it can be difficult to decide which platforms are the best for you and your brand. Here are some tips on how to leverage social media for photographic success.

Facebook: Facebook is the most popular social network in the world, with over two billion active users every month. This platform allows photographers to share images, stories about their work and engage with their followers. Photographers can also create photo albums and even supporter pages for their business on Facebook.

Twitter: Twitter is considered a "micro-blogging" service that offers unique opportunities for photographers to promote their work online. Photographers can send out tweets containing short messages, 140 characters or fewer including hashtags, which are keywords used to categorize topics and make them easier to find on Twitter's search engine. Users can also attach pictures or videos to tweets in order to show off the beauty of their captures in real time!

Instagram: Instgram is becoming increasingly popular among photography lovers around the world, as it allows users share images with accompanying captions along with virtual postcards or thoughts within stories feature available by Instagram Stories feature available by Instagram platform only nowdays as well as live broadcast events or anything else that's happening at anytime moment globally and locally around them based at current event through using appropriate hashtag attached in each picture they post they can reach out easily maximum global exposiure mostly targeting millennials interested in photography content from all over the world by geographical area at radius reachable by utilizing its filers accordingly .

LinkedIn: LinkedIn is a professional-oriented social network that includes job postings, company profiles, industry groups and personal profiles of professionals from virtually any industry imaginable. Photographers can leverage this platform by connecting with potential clients–or colleagues–and build professional relationships within the industry through groups created specifically for like-minded creatives such as photographers!
Best Practices for Photographers on Social Media

Social media is becoming increasingly important for photographers who are looking to improve their visibility and reach potential clients. Photographers can use social media to promote their portfolios and establish relationships with other professionals in the industry, while engaging fans and followers. To make the most of your online presence, it's important to understand the different platforms available, create a cohesive and eye-catching Web presence, and strategize an effective content plan. Here are some best practices for successful photographers on social media:

-Build Awareness: Make sure you are using all of the major social networks (Facebook, Twitter, Instagram, Tumblr). You should also be utilizing multiple devices such as a digital camera or smartphone to take pictures or video clips.

-Optimize Profiles: When creating accounts or updating existing ones on any platform, make sure your profile accurately reflects your professional brand and includes a link back to your website or blog in all applicable places. Additionally, include a profile photo that is an accurate representation of yourself (not representing a business logo) that is visually appealing and consistent across platforms.

-Engage Your Audience: Use hashtags relevant to the images you post that will increase the visibility of content by connecting it with similar posts from other users in your community. Also consider joining specific groups tailored towards photographer that enable you to comment on photos posted by others within that group. This increases engagement with people outside of your immediate network – resulting in potential new leads or clients!

-Post Consistently & Quality Content: Regularly posting quality content will keep followers engaged with frequent updates about what's happening in your business while growing an ever larger audience over time. Aim for one post per day or two-three posts per week at minimum so followers know they can look forward to seeing new imagery from you often!

-Curate Your Followers & Likes: Engaging with relevant content from people who may be interested in working with you will result not only in more exposure for you but eventually leads to actual employment opportunities as well! Keep a lookout for interesting posts from influencers within the photography field who may be able thrive off collaboration between individuals like yourself as well as bigger companies needing photography services from time-to-time too!
Conclusion

Ultimately, there is no "best" social media platform for photographers, as there are a variety of factors to consider when making a choice. It's important to closely consider which platforms best meet your marketing goals. Different platforms attract different types of customers, and understanding which one(s) you think provide the most rewards for your time investment is critical. Additionally, being mindful of the look and feel of each platform allows you to tailor your content to an intended target audience.

There is certainly no shortage of choice when it comes to selecting a social media platform. Fittingly enough, choosing the right one can seem like taking a photograph — if all elements are in place properly, you can capture the right image (or in this case message) for success!
Note: If you want to make some adjustments to the photo just let me know. I can do it for you at a very low cost. You can hire me to edit your photo
Latest post
related link